About Us
Diana is a 2nd generation Alexander teacher with
over 37 yrs teaching experience.
She undertook traditional Alexander teacher training in
London (1981-1984).
Post-Graduation (1885-1988) Diana taught under Dr. Wilfred
Barlow (Alexander teacher, Consultant Rheumatologist,
London, author of The Alexander Principle) and
Marjory Barlow (Alexander's niece).
Diana conducts CPD training nationally and internationally
and presents at conferences and Alexander Congresses.
Assistant's Sylvie Collins and Mark Bennie offer continuity
and consistency in 'teaching to principle.'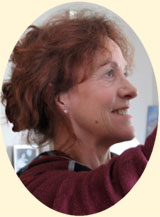 Diana Devitt-Dawson
Director and Head of Training, Diana Devitt-Dawson
Health Professional, M. AHPRA, Cert. M.STAT (London), M. AUSTAT, M.AIMA, M.ASPAH.

AHPRA, Australian Health Practitioner Regulation Agency www.ahpra.gov.au
STAT, Society of Teachers of the Alexander Technique, London, U.K. www.stat.org.uk
AUSTAT, Australian Society of Teachers of the Alexander Technique www.austat.org.au
AIMA, Australasian Integrative Medicine Association Inc www.aima.net.au
ASPAH, Australian Society for Performing Arts Healthcare www.aspah.org.au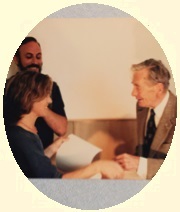 Diana's graduation with Patrick Macdonald
From 1981-1984 Diana underwent traditional Alexander teacher training (5 days per week, 1600 hours over 3 years) in London with Mr. Patrick Macdonald, who was trained by Mr. F.M. Alexander himself. Mr Macdonald's assist was Shoshana Kaminitz, a cellist. Post-graduate studies, 1985-1988 involved Diana teaching at the Alexander Institute under the directorship of Dr. Wilfred Barlow (Consultant Rheumatologist) and Marjory Barlow (Alexander's niece) in Central London. While in London Diana took on-going private lessons with other first generation teachers including the Barlow's, Margaret Goldie, Elizabeth Walker and Walter Carrington. In 1988 Diana returned to Australia and set up a private practice in Melbourne while also teaching in a medical clinic. In 1991 she moved to Sydney and set up a practice in British Medical Association House in Macquarie Street where she began seeing people of all ages, referrals from GP's and specialists. Diana has an acute care nursing and midwifery background. In 2002 Diana became a Head of Training and opened the Alexander Technique Teacher Training School in North Sydney. In 2012 Diana undertook a week of intensive training (for healthcare professionals) in MBSR (Mindfulness Based Stress Reduction) with Professor Jon Kabat-Zinn, University of Mass, Medical School, in New York. In private practice Diana delights in teaching children and people of all ages, she has a particular interest in the psychophysical, behavioural benefits of Alexander lessons for managing stress, anxiety, aches and pain and vocal or breathing problems associated with performance anxiety. Diana is an amateur musician playing harp, she also enjoys, travel, country-walking and reading. Today, as an 'x' Head of Training, Diana conducts CPD refersher workshops for teachers, new grads and third year students and she presents at conferences and international Congresses. Diana has a private practice in North Sydney and Avalon Village, Sydney.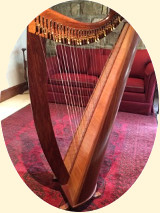 Diana's harp
---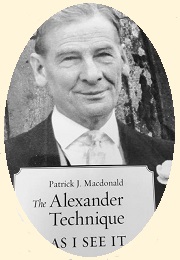 Macdonald read history at Cambridge
University before undertaking teacher
training with Mr. Alexander himself. He
became a respected Head of Training
world-wide.
---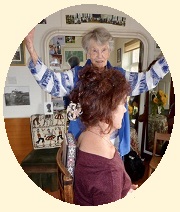 With first generation teacher
Elizabeth Walker.
---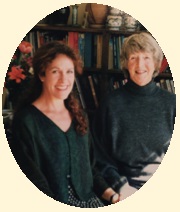 With first generation teacher
Erika Whittaker.